Why have your digital files printed?
If you've invested the time and money to have your dog(s) photographed by a professional, the quality is such that these images can be printed and displayed in your home where you get to appreciate them every day. They're no longer a social media post or file on your computer that is forgotten in a few days, instead they last a lifetime.
Things to consider when printing
You'll want to consider which room you plan to hang your wall art so that you best match the product with the decor and space. For example, I would advise against hanging a metal print in a room with floor to ceiling windows as they are very reflective - instead I would suggest a floatmount or canvas.
Similarly you'll want to consider where to hang your print - is it a goofy fun loving image guaranteed to make you smile - then maybe it's best placed in the hallway so that it's the first thing that you see when you come home after a long day at work.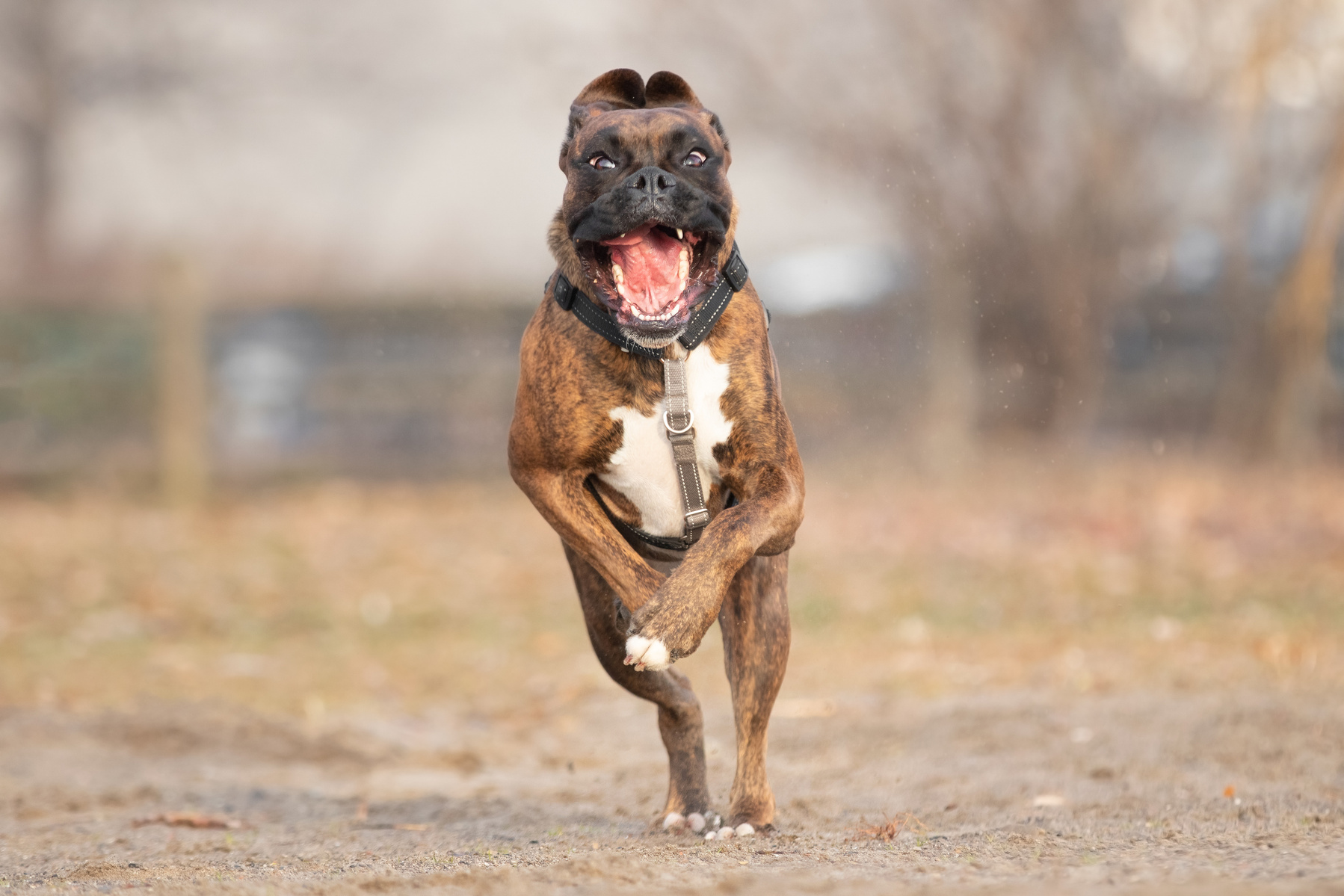 Perhaps you have a more sophisticated or classic pose - this might be best suited in the dining room.
Thinking of something for your bedroom, perhaps go for something that speaks pure love and adoration.
Getting the right size for your space is an important consideration too - you want to make sure the image is proportionate to the area. One of the benefits of hiring a professional photographer is that the quality of their equipment allows for your images to be printed at large sizes, and they can also advise you on what image and product would suit your space.
Products and pricing
We work with GTA Imaging the go-to printing house in Ontario for professional photographers. Check out our video overview of our wall art products - we also have sample products that we can show you either via zoom or in person.
Floatmount
Floatmounts give the illusion of being suspended in mid air once displayed. They have a matt finish so are a good option in areas of the house that have lots of reflective surfaces.
16x24 inch $300
20x30 inch $350
24x36 inch $400
High Gloss Flushmount
A truly versatile product with a high gloss finish.
16x24 inch $325
20x30 inch $375
24x36 inch $425
Metal
Metal prints are of very high quality and have a cast coated display. The images offer a clear, luscious and vibrant effect. This product can exert a magical luminescence effect similar to 3 dimensional.
16x24 inch $350
20x30 inch $400
24x36 inch $450
Canvas
We offer the ultimate statement piece premium matte canvas in just one size. The canvas can be either purchased separately as an add on or is included as part of the 'Movie Star' package.
40x60 inch $800
Have any questions about printing your wall art - get in touch - we love to chat about all things photography!